35 PhD students from 17 countries have joined the International Max Planck Research School for Brain & Behavior since 2018.
Our PhD students have become members of research groups at
the Max Planck Institute for Neurobiology of Behavior – caesar (MPINB),

the University of Bonn, and 

the German Center for Neurodegenerative Diseases (DZNE).
Our current IMPRS PhD representatives are Laurin Büld and Rukhmani Narayanamurthy.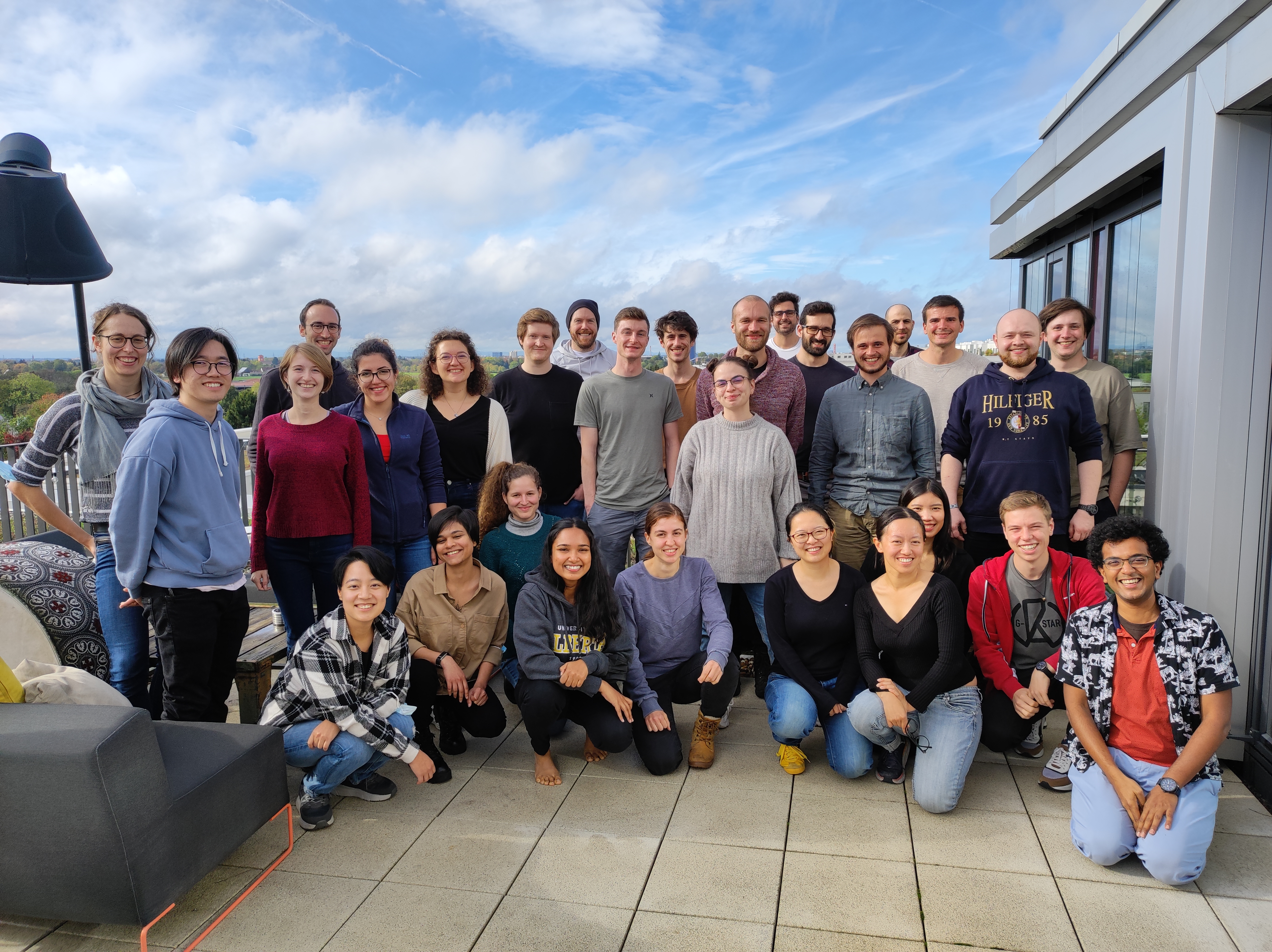 OVERVIEW
Irene Melati Aji (cohort 2019; country of origin: Indonesia)

Aditya Iyer (cohort 2019; country of origin: India)

Bahareh Ghannad (cohort 2020; country of origin: Iran)

Ian Marten von Falkenhausen (cohort 2021, country of origin: Germany/Argentina)

Laurin Büld (cohort 2022, country of origin: Germany)
Caleb Berdahl (cohort 2018, country of origin:USA)

Adam Hideo Sugi (cohort 2019, country of origin: Brazil)

Paul Stahr (cohort 2021, country of origin: Germany)

Daniela Martin Machado (cohort 2022)
Robert Lott (cohort 2021, country of origin: Germany)
Güniz Göze Eren (cohort 2020, country of origin: Turkey)

Leonard Böger (cohort 2022, country of origin: Germany)

Fumie H. (cohort 2022)
Runita Shirdhankar (cohort 2020, country of origin: India)
Luis Fernando Messore (cohort 2019, country of origin: Argentina)

Arco Bast (cohort 2020, country of origin: Germany)

Rieke Früngel (cohort 2021, country of origin: Germany)

Bjorge Meulemeester (cohort 2022, country of origin: Belgium)

Maria Royo Cano (cohort 2022, country of origin: Spain)

Matthew Keaton (cohort 2022, country of origin: USA)
Elhanan Ben-Yishay (cohort 2018, country of origin: Israel)
Elsa Bonnard (cohort 2021, country of origin: France)
Andres Flores Valle (cohort 2018, country of origin: Spain)
André Haubrich (cohort 2018, country of origin: Germany)

Fabian Distler (cohort 2019, country of origin: Gernany)

Lena Johanna Gschossmann (cohort 2021, country of origin: Germany)
Damian Demarest (cohort 2022)
Jisoo Jung (cohort 2021, country of origin; South Korea)

Leon Gabriel Kremers (cohort 2021, country of origin Germany/Netherlands)

Natalia Olegovna Krasilshchikova (cohort 2021, country of origin: Russia)

Rukhmani Narayanamurthy (cohort 2022, country of origin: India)
Thorben Pietrella (cohort 2019, country of origin: Germany)

Kai Alexander Fährmann (cohort 2021, country of origin: Germany)
Petra Mocellin (cohort 2018, country of origin: Italy)
Chi Wai Chan (cohort 2016, country of origin: Hong Kong)